Ever since the inception of the cryptocurrency giant Bitcoin into the world stage, there has been a rise in the number of cryptocurrencies that have popped up looking to make a name for themselves. Seeing the potential to this market offered by Bitcoin and other cryptocurrencies(altcoins), PayPal decided to join the market by incorporating some of these cryptocurrencies into their platform.
With the over trillion-dollar market capitalization shared by the different cryptocurrencies, Paypal and crypto wouldn't have come at a better time
When was the move announced?
On 21st October 2020, through a press conference, PayPal announced its entry into the cryptocurrency market. In the announcement, PayPal outlined that their customers, both existing and new, would now be able to buy and sell select virtual currencies through their PayPal accounts. With the virtual coins, the customers would be able to transact with the over twenty-six million traders across the world that accept payment through PayPal. In a phased rollout, PayPal made buying options available to their customers in the US PayPal made buying options available to their customers in the US as they assess the market and plan for the same in other non-US regions. Just as PayPal made their entry announcement, it inspired a surge in the price of one of crypto's biggest players, Bitcoin. This surge in price comes as a sign for better times to come in the fortunes of the crypto giant Bitcoin, now that a company like PayPal, with its hold on the payments market, has shown faith in their product.
Who did they partner with?
In a move to help place PayPal in a position to help shape the role of cryptocurrencies in consumer payments, financial services, and commerce, PayPal partnered with several established crypto players. Bitcoin, Ethereum, Bitcoin Cash, and Litecoin are the only cryptocurrencies that are currently part of the PayPal and crypto bandwagon. Through its online wallet, PayPal allows its users to buy, hold and sell the four cryptocurrencies. Although currently available and limited in select regions, PayPal and crypto are set to spread their reach far across the US market within the year.
PayPal's choice of cryptocurrencies to partner with can be attributed to the selected cryptos' performance over the years. Bitcoin, which can be regarded as the father of all cryptocurrencies, has been around for over a decade now and is the largest of all cryptocurrencies by value. Though it has had its fair share of challenges through the years, Bitcoin has done quite well and enjoyed immense success. Benefitting from the broad acceptance of cryptocurrency that can be witnessed today largely because of Bitcoin, several altcoins have emerged. Following not so closely on the value index is Ethereum. Ether, Ethereum has been around since mid-2015, and it's been doing relatively well. Being the second-largest cryptocurrency by value, Ethereum boasts of its smart contract functionality, which is not enjoyed by most other cryptocurrencies. Bitcoin Cash was established in 2017 to enable faster transactions than the original Bitcoin platform. Litecoin started in 2011 and is considered by some as a spinoff of the original Bitcoin. It is built up with coin mining in mind, to have its coin mined at time intervals less than those offered by Bitcoin.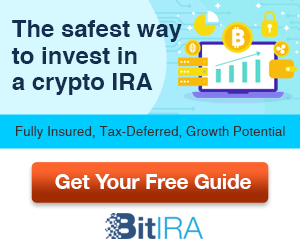 Why does this matter?
The incorporation of cryptocurrency into PayPal's service platform is a big deal both to the platform and the cryptocurrency market at large. If the price surge of Bitcoin during the PayPal announcement is anything to go by, the involvement of such a big player as PayPal in the crypto market means that the reach of cryptocurrency is bound to broaden.
For PayPal, this means even more business in terms of subscriptions. Though buying and selling things through cryptocurrency in PayPal is not yet fully available, PayPal is tapping into a whole market that takes pride in transacting only with virtual currencies.
What is the changeover process like for new and old users?
For existing PayPal users with PayPal Cash accounts, the changeover process to make use of crypto on PayPal requires only confirmation of some account information during their first purchase. And for those users with no existing PayPal Cash account, all that is required of them is the filling of relevant account sign-up information during their first purchase.
Is Buying or selling Bitcoin with PayPal safe?
Though currently there are limited options on what one can do with crypto on PayPal, the security and discretion of conducting crypto transactions on PayPal are guaranteed. Due to the sensitivity of cryptocurrency transactions, PayPal does not offer any cancellation or reverse policy for any mistaken transactions. This is because, due to the nature of cryptocurrency transactions, one cannot reverse them.
On the bright side, PayPal offers buyer protection for its cryptocurrency purchases in the event of any unauthorized transactions. PayPal does not also hold its customers liable for sales and purchases of crypto resulting from unauthorized transactions on the client's accounts. In the event of suspected fraudulent cryptocurrency activity, PayPal has a team that is always on standby to cater to their customers.
What's required to buy crypto on PayPal?
In the current scheme of things, PayPal does not allow a customer to transfer cryptocurrency into and out of their PayPal crypto account. The only provisions currently in the platform about cryptocurrency are for the customer to hold in their PayPal account cryptocurrency that they buy using their PayPal account.
PayPal acts just like a wallet for the cryptocurrency owned by a customer, and it does not currently cater for any transitional provisions. Once a customer has funds in their PayPal cryptocurrency account, it is upon the customer to safeguard their private key, since, without the key, they have entirely no access to the cryptocurrency.
Why do crypto prices keep varying?
The only thing that sets cryptocurrency apart from state governed currencies is that it is virtual and has no centralized governing authority. Other than that, cryptocurrency, like every other currency, has exchange rates that fluctuate depending on the currency's performance.
With the fluctuation of the cryptocurrency's exchange rate, so does the value with which the currency has about other currencies and commodities change.
What are the transactional limits for cryptocurrency transactions with PayPal?
For a start, there is a transactional limit for the dollar amount allowed for cryptocurrency transactions through PayPal. Currently, the maximum allowable transaction for a single cryptocurrency purchase is $20,000. The same amount also holds as the maximum limit for the allowable single crypto purchases. Over one year, the cap on the maximum allowable amount for cryptocurrency purchases is $50,000.
When a customer sells the cryptocurrency from their PayPal account, the money is transferred directly to their PayPal Cash or PayPal Cash Plus account. Like every other PayPal transaction, funds are made available instantly upon confirmation of a cryptocurrency transaction. Like every other PayPal transaction, PayPal transactions are subject to review and scrutiny before fund transfer is authorized. This means that you may experience a delay or cancellation if an issue is flagged during a transaction due to the transaction review.
Selling cryptocurrency is currently the only available way for customers to exchange their crypto for goods and services in any market using their PayPal account. This is because PayPal crypto services do not currently provide for its customers to exchange cryptocurrency for goods and services. This functionality is, however, planned to be added within the year.
How is crypto bought onto a PayPal account?
To recharge the cryptocurrency balance on their PayPal account, a customer must use either their PayPal Cash or PayPal Cash Plus balance. The other option for this is using a bank account or debit card linked to the PayPal account. Due to the volatility and sensitivity of cryptocurrency transactions, PayPal does not allow for buying cryptocurrency using credit cards.
What information does PayPal provide about cryptocurrency?
By default, an account holder of a PayPal Cash or PayPal Cash Plus is accountable to see the market performance of their cryptocurrency of choice before they go forward with crypto transactions. Using a graph, the account holder can see a detailed report of the performance of their currency of choice, both for current and historical data.
When a customer clicks "Buy" to proceed with a purchase or sell of cryptocurrency, their transaction is processed with the market value of the currency at the current time. Due to the irreversibility of crypto transactions, PayPal is not liable to cater for any loss incurred on a customer due to fluctuations of currency market values.
What causes the variance in crypto pricing based on service?
Depending on the cryptocurrency service a customer is using, the prices are bound to vary. This is caused majorly because pricing and fee structuring of transactions rely heavily on the crypto's trading volumes.